Online Business Package - Domestic Cleaning Service Ready To Start.
UK Wide
Asking Price: £1,800
Web Reference: 12748010
Date Edited: 04/01/2020
Date Posted: 28/12/2019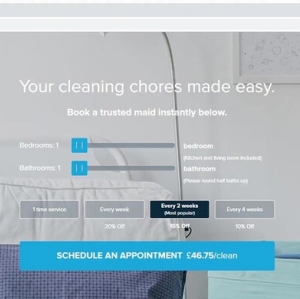 Description: Due to moving, I am currently putting on sale this online cleaning business, which is a good solution for someone ready to start.
It could be operated as a sole trader or could be fairly easily con...
Business Details
Category: Work from Home
Location: United Kingdom
Region: UK Wide
County: Greater Manchester
Country: United Kingdom